Best Tabla classes in Gurgaon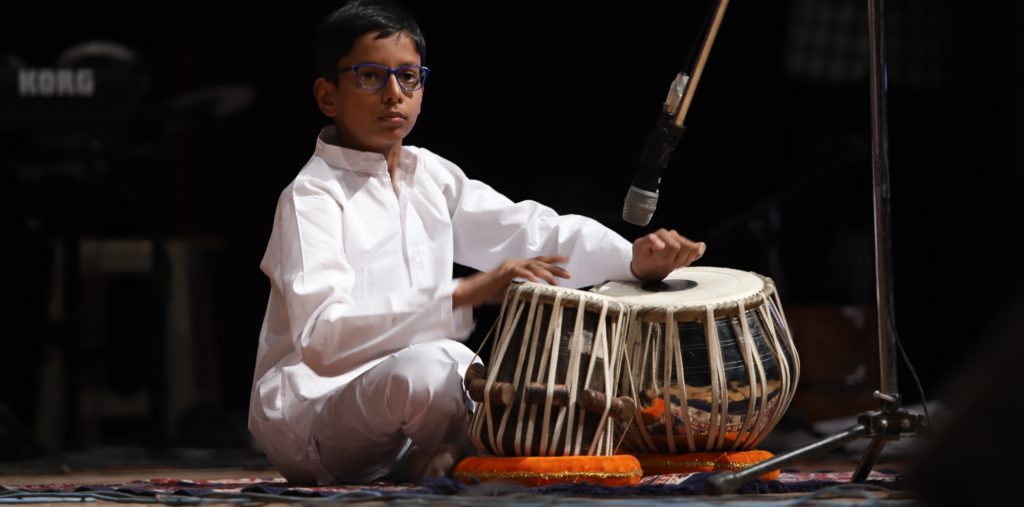 Tabla lessons at Dhwani Sangeet
At DhwaniSangeet, you can learn classical Indian Drum or Tabla. It has been a particularly important instrument in Hindustani classical music since the 18th century. We have well capable and trained Tabla gurus to provide you the best learning experience. The playing technique is complex and involves extensive use of the fingers and palms in various configurations to create a wide variety of different sounds and rhythms. Tabla is widely used in solo or as background music in Bollywood Singing, Qawwali, Bhajan and Gazal, etc. So it depends on you what you want to do with it. Our Tabla students include kids, adults, elderly and senior citizens.
Benefits of learning Tabla
Helps you perform better in Mathematics.

Help in building self-discipline.

Boosts confidence level.

Helps in making new friends.

Reduces stress level.