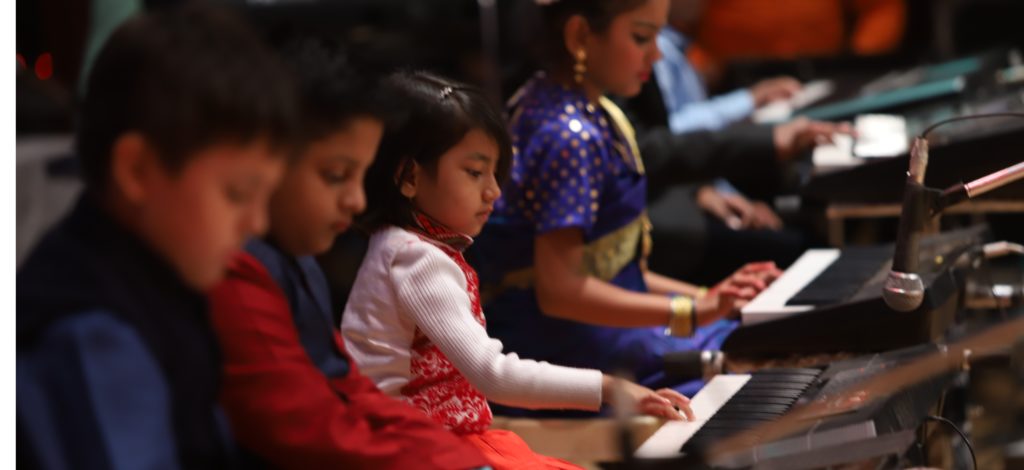 Keyboard, Piano and Harmonium Lessons at Dhwani Sangeet
Our Keyboard, Piano and Harmonium classes are directed at developing your innate musical talent & bring it out at the forefront. Each lesson is specifically fitted to the needs and goals of the student. Keyboard instructors at our institute help you learn the correct way of playing the Keyboard. They are all carefully trained professional musicians with a passion for teaching. We have students of all age groups including kids, children, teenagers, adults and senior citizens. One can gain knowledge of keyboard from beginner to advanced level. Also, all the students have the opportunity to perform.
Benefits of Learning Keyboard, Piano and Harmonium
Keyboard is a great way to learn theory and harmony. Some benefits of playing keyboard are given below:
Improves academic performance.
Makes you good language learner.
Calms the mind.
Improves mental health: people who make music experience less anxiety, loneliness, and depression
A great source of stress relief.
Bolsters self-esteem.