Guitar classes in Gurgaon
Best Guitar classes in gurgaon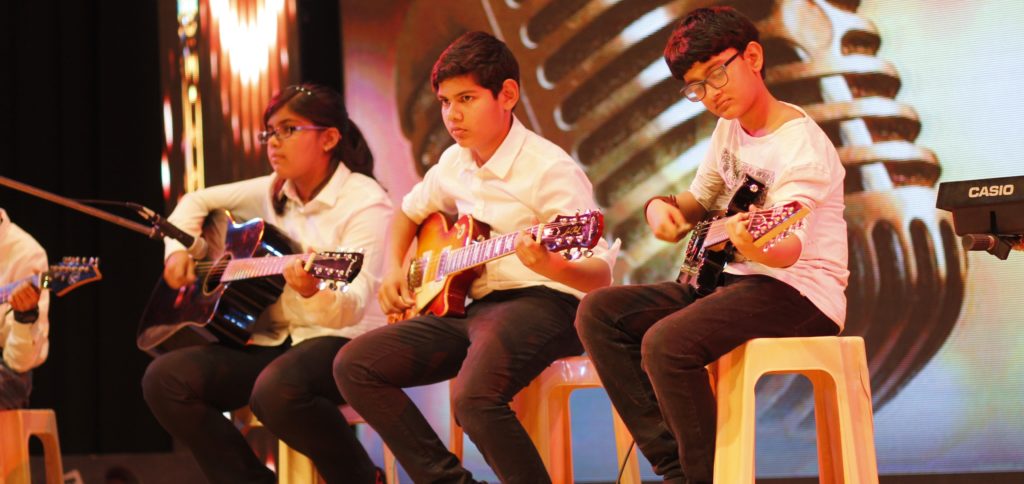 Best Guitar classes in Gurgaon
At DhwaniSangeetMahavidyalaya, we provide world class guitar classes. You can learn both Acoustic and Electric guitar at our center. We have students across all age groups from kids, children, teens to adults and senior citizens learning Guitar. Instructors at DSM are well qualified and experienced so that you are taught the right way of playing guitar with enhanced learning capabilities.
Benefits of learning Guitar
If you are planning to learn guitar  then you must know the benefits of playing it. Here are some of the advantages:
Playing guitar improves your mood by reducing stress.

It also improves concentration and memory.

It enhances you multitasking, reading, and listening capabilities.

It also helps in learning English and Mathematics by constant practice.

Enhances time management skills.

Provides strength to your fists and fingers in case of regular practice.
If you wish to take guitar classes in gurgaon, now is the time. Let us just get started. Age can't hinder you. Anybody, of every ability, can play.