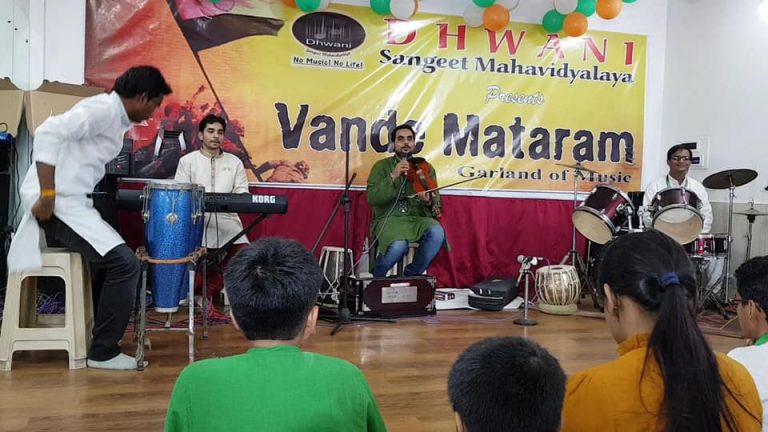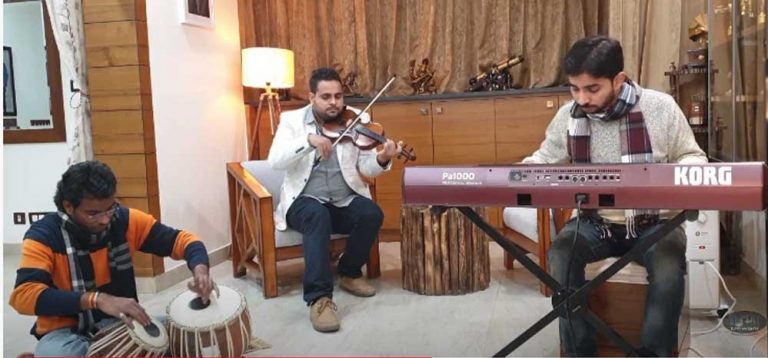 Dhwani is a certified & skilled musical band based out of Delhi. It specializes in Indian Classical, Bollywood, Retro, Fusion & Sufi. They promise to take your breath away with their soulful music & scintillating performance. The incredibly endowed group consists of Madhav Sharma(Violinist), Abhishek Sharma(Pianist), Hemendra Prabhakar(Percussionist), Ashish Mothey(Lead Guitarist) & Kirti Singh Rawat(Bass Guitar). The exceptionally talented band would play everything from Indian classical to the latest hits of today. They would customize the show according to the audience's taste & requisite. Their shows are a feast for all music lovers.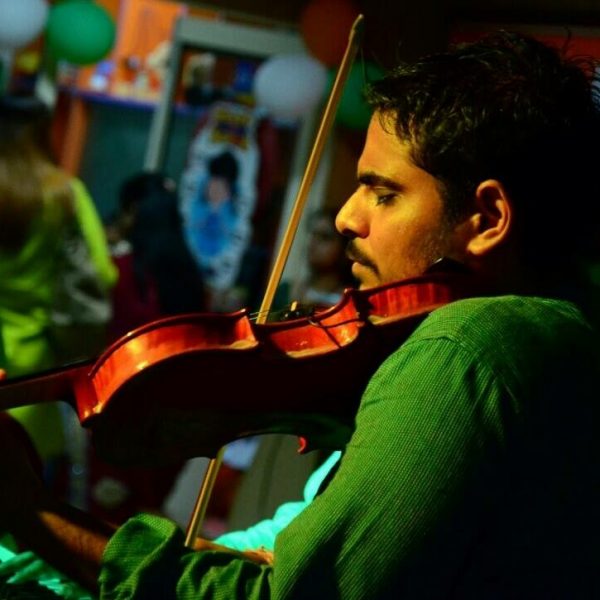 Madhav Sharma has tutored in Hindustani classical for seven yrs under the aegis of Pt Ravi Shankar Prasanna ji from Benaras Gharana. He is eloquent & charismatic, has obtained his western music grades from Trinity College London. His profoundest passion in life is playing Violin & has dedicated himself completely to it.
Abhishek Sharma is a qualified & accomplished Vocalist, Keyboardist & Pianist from Gandharva Mahavidyalaya, Delhi. He coaches his students professionally in vocals, keyboard and piano. He is also a great presenter together with being a terrific performer on stage.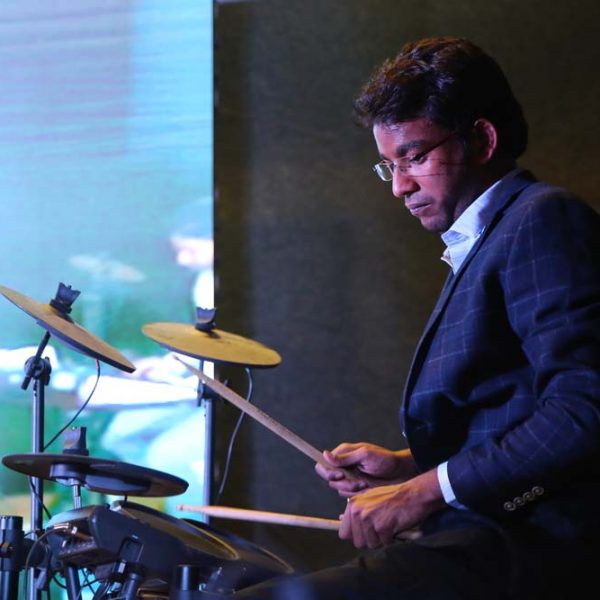 Hemendra Prabhakar, as his name suggests is a Sangeet Prabhakar in Percussion from the Govt University of Allahabad. A man of few words & a fascinating smile, he is a proud native of the charming state of Uttarakhand. He is multi-talented & specializes in almost all the percussion instruments starting from the Indian Tabla & Dholak to western Drums, Congo, Bongo, & so on.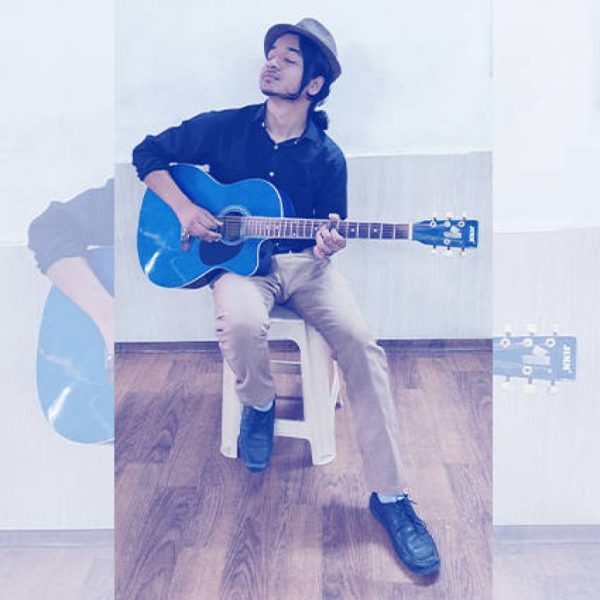 Kirti Singh Rawat or Karthik as he is fondly called is the youngest & the most endearing member of
the Dhwani band. Academically brilliant, a master in commerce, he has always strived for
excellence in everything that he does. A phenomenal guitar player & a skilled performer, he mostly
keeps to himself. Check him out for his tasteful & elegant playing.
Contact us for the following events:
Corporate, Anniversary, Birthday, Wedding, Reception, House Party, Private Event
Call us @9212300050
Email us:
dhwanisangeet@gmail.com