Best drums classes in gurgaon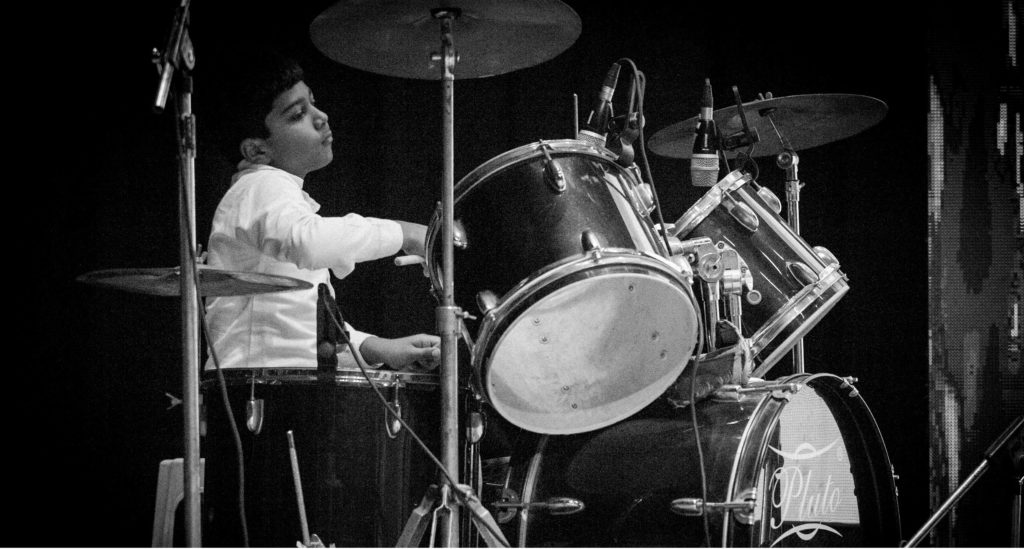 Courses at Dhwani help you get started on the drums, get warmed up on the drum-set or practice pad, learn some basic drum beats and drum fills. You will learn different genres like Rock, Jazz, Funk, Blues, Disco, etc. Highly accomplished Drums instructors at DSM will help you improve overall coordination, touch and dynamics and gain a solid foundation in drum set performance and musicianship. Through sustained practice of lessons, you should be able to perform according to the occasion (stage, community or band etc). Drums knowledge is helpful in learning lots of other instruments. Drums classes are open to kids, adults, elders and senior citizens. You can learn basic to pro level Drums at DSM.
Benefits of learning Drums
There are several benefits of playing drums for all age groups. Few of scientifically proven benefits are
Playing drums reduces stress.

Enhances multitasking capabilities.

It also helps in boosting your brain power.

Improves your confidence level.

Burns extra fat from your body.

Enhances your concentration.